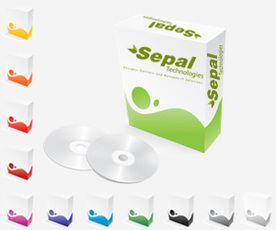 We, at Sepal Technologies, offer complete end-to-end and cost-effective offshore software development solutions in the most advanced technology projects using the latest industry standard tools for the small and medium enterprise.

Sepal Technologies is a one stop destination for converting your business ideas as a software solution.

We focus on core competencies by persistently working to improve and upgrade their products and services. It is becoming increasingly clear how important it is to stand out within one's industry whilst

Our technology solutions are built keeping your current IT infrastructure and business requirement in mind. The best architectures, requirements, and designs emerge from self-organizing teams

We, realise that each business, however big or small, is important and has its own specific requirements that keep its own value. We ensure that all the solutions we offer will not only meet current requirements but also remain adaptable and scalable to accept further challenges.

Highly responsiveness, Solid experience in projects of different complexity and scope, Mature software development process, On-time and within budget delivery, Cost-competitive custom software programming services.

Software development is the set of activities that results in software products. Software development may include research, new development, modification, reuse, re-engineering, maintenance, or any other activities that result in software products.


Our Development processes share combination of the following stages of software development:

Market research
Gathering requirements for the proposed business solution
Analyzing the problem
Devising a plan for the software-based solution
Coding
Testing
Deployment
Managing

We develop seamless e-business solutions combining emerging technologies with business practices so that our clients are able to operate more efficiently and produce more value.

Our custom software development services also include:

Client/Server applications
Distributed applications
Component development
End-to-end web based systems
Comprehensive business solutions